Agency

K&G INTERNATIONAL PROPERTIES is located in the heart of the city of Menton opposite the Casino and adjacent to the Gardens Biovès, venue of the famous international lemon festival. Located in a beautiful old palace and in newly renovated offices of about 150 sqm, our team of multilingual professionals welcomes you from Monday to Saturday to advise and assist you in achieving your real estate project. Specialised in International clients, K & G INTERNATIONAL PROPERTIES provides a wide range of quality properties on the Cote d'Azur, between Monaco and the Italian border.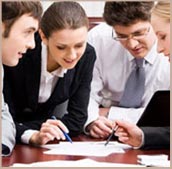 After 15 years of experience within an agency based on Menton, the leaders of K&G INTERNATIONAL PROPERTIES, supported by experienced and dynamic staff, have sought to create a real estate agency that offers quality services, tailored to local and International clients.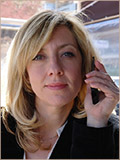 Sabina GUGLIELMI Co-director
Sabina, who is Italian and was born in London, has a post graduate degree in foreign languages, law and economics. Sabina began her career in marketing new property developments on the Riviera before joining a major real estate agency in Menton, where she actively took part in the development of the Italian market. She continued to expand her knowledge of the business with many legal and sales courses. She became a partner in the agency in 2008, as joint Commercial Director. Sabina is now joint Managing Director of K&G INTERNATIONAL PROPERTIES where she continues to develop the international market.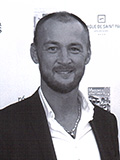 Sébastien KOKOT Co-director
After studying accountancy and international management and business studies, Sébastien immediately started working as an estate agent with a well-established agency in Menton. With his dynamic personality and business flair, he quickly proved himself in the business whilst continuing his professional training with numerous legal, technical and commercial courses. In 2008, he became a partner in the agency, taking over as joint Commercial Director. Setting up his own agency was a natural progression for Sébastien, and he is now joint Managing Director of K&G INTERNATIONAL PROPERTIES.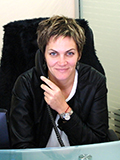 Marjorie REVERDY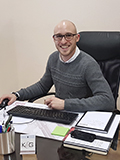 Geoffrey SCANU, Sales advisor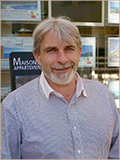 Pascal PELE Commercial property consultant
Pascal arrived on the Côte d'Azur 25 years ago from the Maine et Loire area. He trained as a chef, and then started his own restaurant in Menton in 1991. In 2005, after fifteen years in the restaurant business, Pascal, who had a young family, decided to change direction. His outgoing personality combined with his own experience of running a business proved a perfect mix for commercial real estate. Pascal joined the K&G INTERNATIONAL PROPERTIES team in 2012. He has developed a high quality service based on his extensive knowlege of the Menton sector.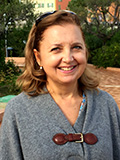 Charlotte HALLENGREN VINCENT Real estate consultant

Charlotte, who is Swedish, studied in Paris and started her professional career in the world of fashion and design. She came to the Côte d'Azur more than 20 years ago, and has worked as an events organiser and as a consultant to ex-pats settling in the region. With her outgoing personality, her wide network of contacts, and her fluency in 3 languages, Charlotte moved easily into a career in real estate, first in Monaco and then in France. Aware of the need to bring a high-quality service to K&G's clients, Charlotte has undertaken many vocational training courses. Charlotte is mainly concerned with K&G International Properties' Scandinavian clients.